Ordering your Tze Char dishes for the first time can be overwhelming.
With numerous options on the menu, one can often be confused or be unsure what to choose.
What Is Tze Char?
Tze Char, a Singaporean Singlish term, is derived from the Hokkien words for cooking and frying (煮炒, zhǔ chǎo).
Referring to a variety of dishes served by restaurants or local hawker stalls, it is based loosely on Chinese cuisine, with Cantonese, Malay, Indian and Peranakan influences.
Popular Cantonese Tze Char Dishes Among Singaporeans
Sliced Fish Hor Fun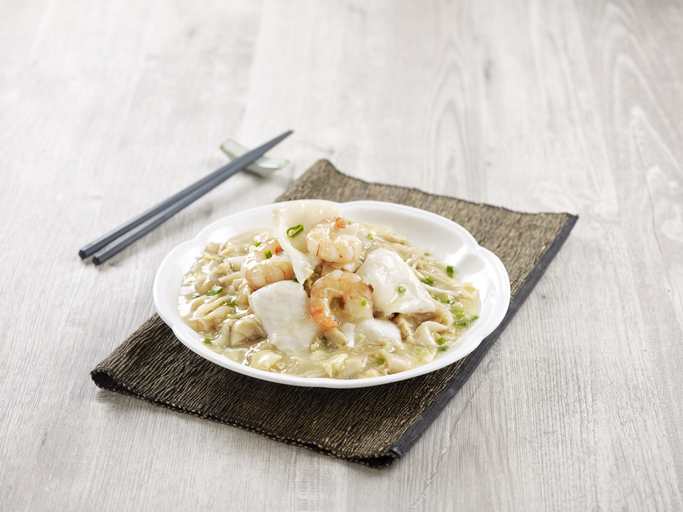 Despite its simple name, this dish is full of flavour!
The savoury hor fun gravy coats the noodles and complements well with the slices of fresh fish!
Yang Zhou Fried Rice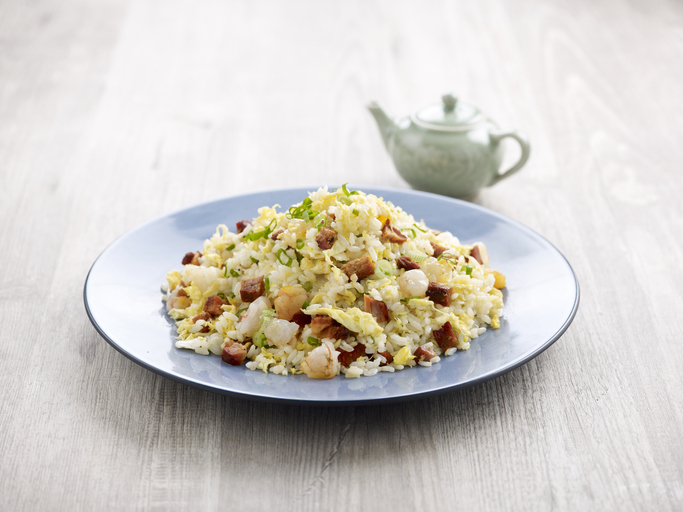 Yang Zhou fried rice is a popular wok-fried delight in many Chinese-style / Cantonese-style restaurants.
The rice is beautifully mixed with bits of meat, seafood like shrimp and crab meat, peas, carrots, eggs or even mushrooms.
Often fried in a wok, the heat creates a slightly burnt texture which is a mark of a well fried dish.
Sweet & Sour Pork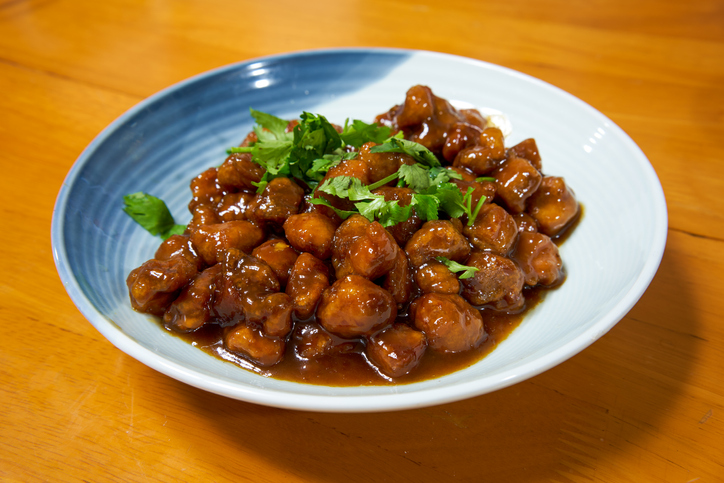 This stir-fry dish consists of juicy pieces of pork tenderloin, onion, bell peppers and sometimes with pineapple.
The pork is deep fried until crunchy and golden before tossed with the sweet and tangy paste.
Salted Egg Fish Skin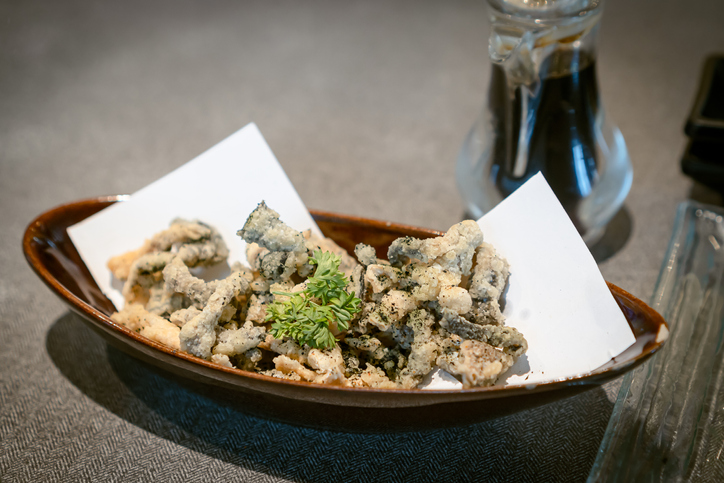 Coated with salted egg yolk sauce and paired with red chillies, the crispy fish skins are packed with a rich and bold taste.
The kick from the curry leaves also entices the palate, increasing its savouriness.
Curry Fish Head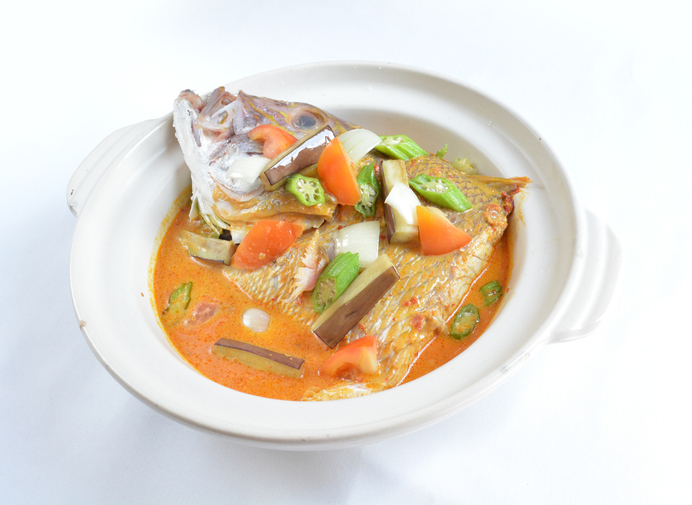 This iconic dish is derived from a hybrid of Chinese and Indian ethnic cuisines.
The head of a red snapper (angkoli) is stewed in fragrant curry with coconut milk soup base, and cooked with assorted vegetables such as lady fingers and eggplants.
It goes well with steamed white rice.
Cereal Prawns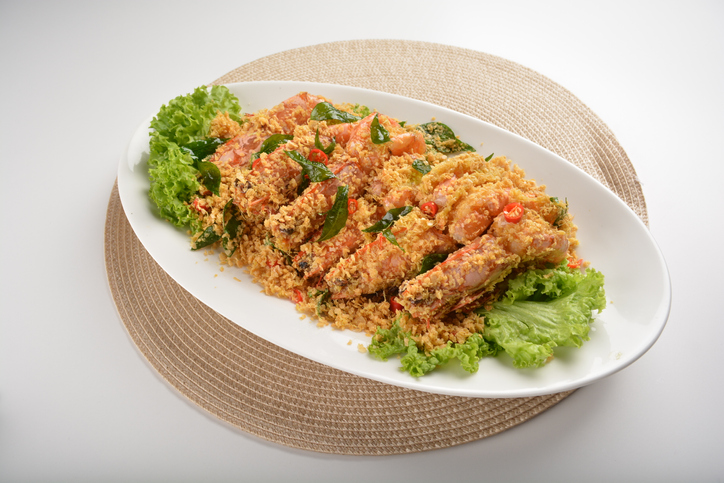 One of the all-time favourites, this dish is known for its combination of sweet, spicy and curried version of crumbled prawns!
The prawns are doused in buttery and toasted cereals, along with the aromatic scent of curry leaves.
Hot Plate Tofu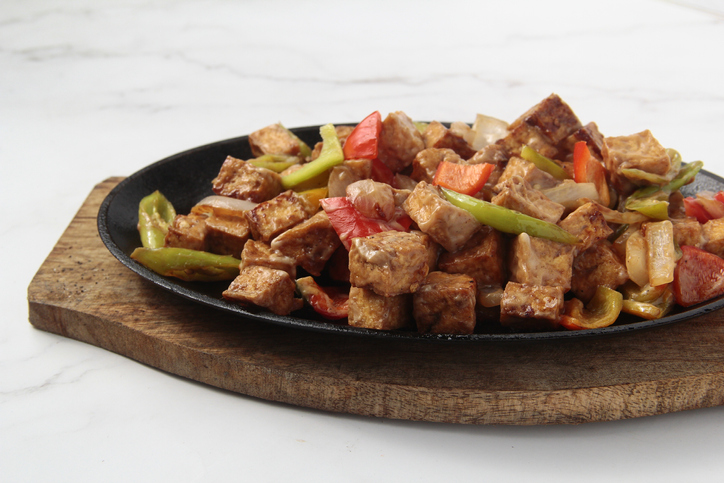 Slices of silky egg tofu are heated on a sizzling plate, with a bed of vegetables such as carrots, broccolis and black fungus, together with eggs.
It is covered in hot, savoury gravy, which brings out all the flavours and texture in the ingredients.
Sambal Kang Kong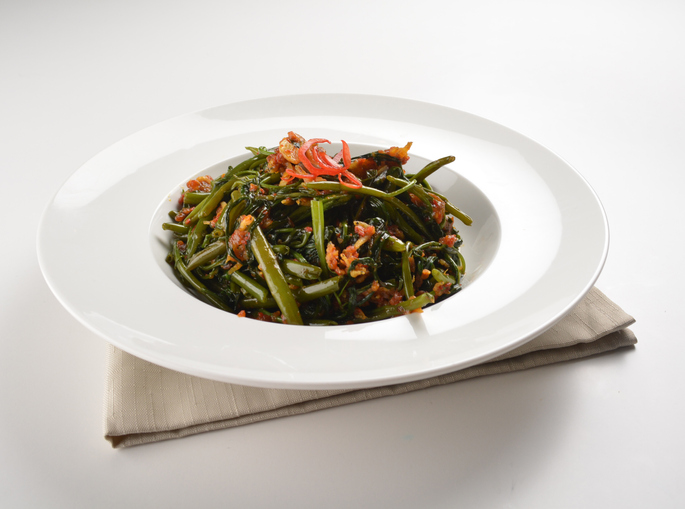 Even the vegetable haters love sambal kangkong!
It is a little spicy due to its unique blend of dried shrimp, chilli padi, sambal belachan paste and green leafy water spinach.
Why Do People Love To Eat Tze Char?
Tze Char is all about variety.
From salted egg fish skin to cereal prawns, your selection is only limited to the ingredients available and skill of the chef!
People often eat Tze Char in groups of 4 to 10 as the portion for each dish is perfect for sharing.
Moreover, this also allows diners to try different dishes instead of being restricted to just one choice.
Furthermore, people also love to gather with their family and friends, and connect with one another over delicious food!
History Of Tze Char In Singapore
Back in the 1930s to 1960s, Tze Char outlets like Ka Soh and Kok Sen were the first few stand-alone restaurants had ground-floor shophouses.
Unlike the nomadic hawkers who filled the streets up with their food carts and shoulder poles, they set up their restaurants specifically for their Tze Char dishes.
Around the 1990s, emerging others such as New Ubin Seafood, left their kelongs in Pulau Ubin and set up shop in the mainland.
Today, Tze Char is closely associated with HDB eating houses (kopitiams), where the vast majority of stalls are located.
In fact, many successful Tze Char businesses have upgraded their restaurants by renting more space or installing air conditioning for their shops.
However, there are also exceptions like JB Ah Meng, which retains authentic home-style dining for a more comfortable experience.
Where Can You Eat Tze Char In Singapore?
After reading all this information on popular Tze Char dishes to try, we know that you are excited to include them in your orders during your next Tze Char meal!
These popular Tze Char dishes are available at Chinese / Cantonese restaurants such as JU Signatures or local hawker stalls in Singapore.
JU Signatures is known for selling Cantonese wok-fried delights and authentic dim sum too!
You can even make a reservation here and skip the queues for a fuss-free dining experience!